Bring One for the Chipper!
First or second Saturday of January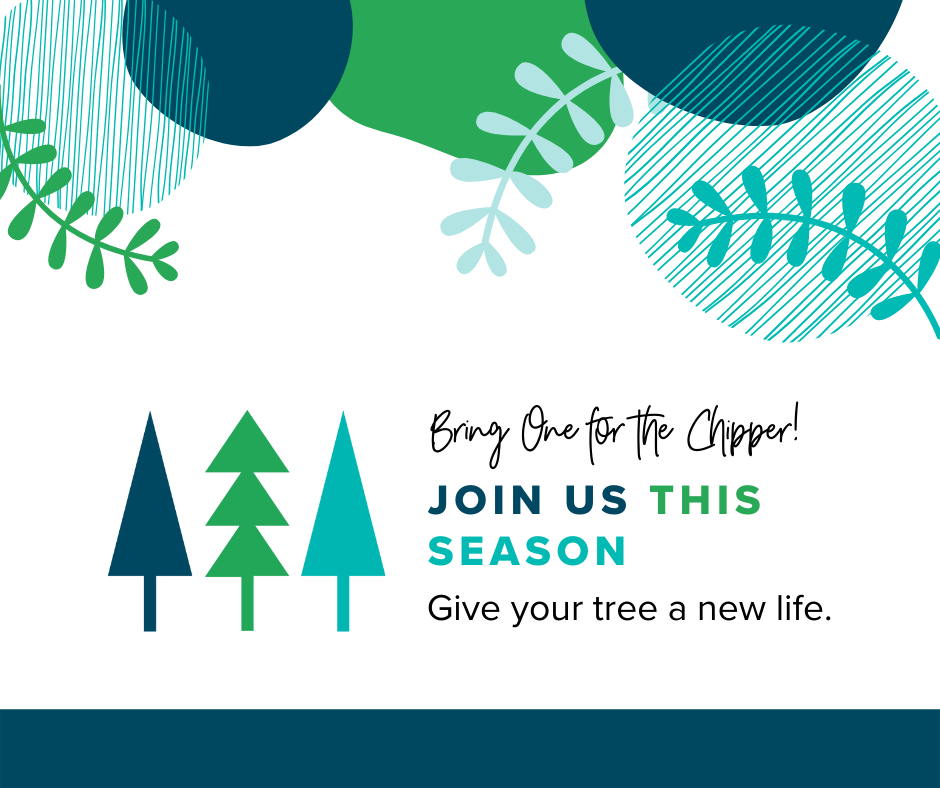 In 2022, we collected 260 trees – thank you, Roswell!
As part of a statewide effort to reuse Christmas trees, Keep Roswell Beautiful joins with sponsors  The Home Depot, Davey Tree Expert Company, Georgia Forestry Commission, 11 Alive, Ferry Morse Seed Company, Burpee Seed Company, and the Keep Georgia Beautiful Foundation to sponsor the event annually. "Bring One for the Chipper" has been a holiday tradition in Georgia for 31 years and is the largest tree recycling program in the nation.
Recycling Christmas trees is a win-win for everyone. By bringing trees for recycling, tree dumping on the side of roads is avoided. The trees are shredded into mulch that can then be used to conserve water, enhance soil quality, and provide erosion control. Residents can play an active role in a practical and responsible solid waste solution, and Keep Roswell Beautiful! Mulch from the recycled trees may be requested from Davey Tree – click this link to learn more and make a request for mulch.