Saturday, October 21, 2023, at the Oxbo Trail
Food and Fun: 11:00 AM – 1:00 PM
DUCK RACE 12:00 NOON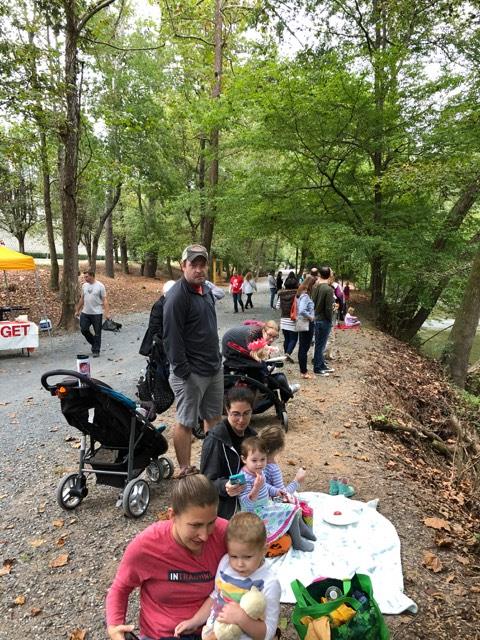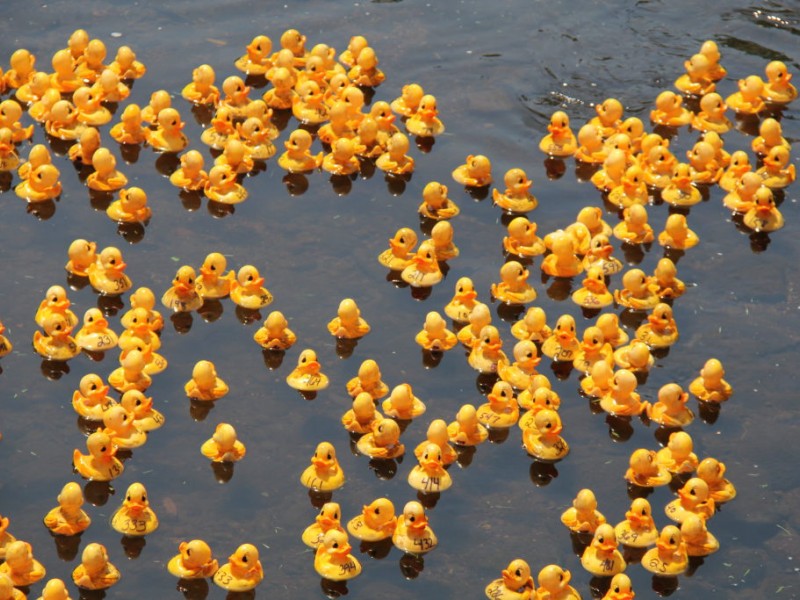 Each year, KRB sends hundreds of specially "trained" (plastic) ducks down Big Creek in our annual Duck Race fundraiser! The ducks will "paddle" frantically! down a sort stretch of the creek to earn a prize for its sponsor. Launch time will be at 12:00 PM SHARP near the pedestrian bridge over Big Creek. The race itself only takes about 15 minutes, so don't miss out!  Sponsor tables, food, refreshments, and family-friendly activities will be part of the fun. All proceeds go towards our programs that support our mission to cultivate environmental stewardship in the Roswell community.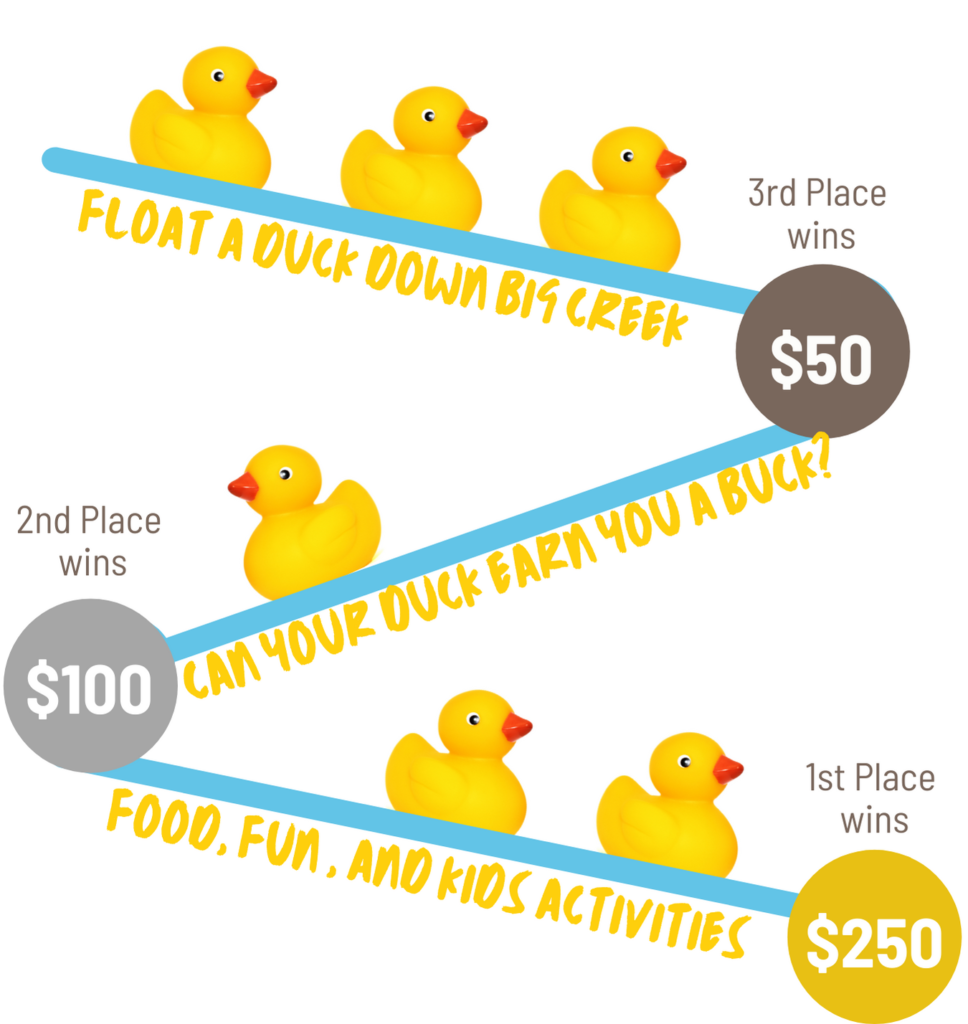 Big Creek is Roswell's drinking water source and feeds into the Chattahoochee River, an ecologically valuable waterway that is the heart of the city. Keep Roswell Beautiful is proud to work towards keeping our waterways safe, healthy, and vibrant
Where is the Race?
The Great Annual Duck Race takes place on an 1/8 mile section of Big Creek along the Oxbo Trail (map here), one of Roswell's most beautiful natural greenspaces. Our mascot, KiRBy and City dignitaries, will countdown the launch  near the pedestrian bridge connecting Oxbo with Vickery Creek unit of Chattahoochee River National Recreation Area. Parking for the event will be at the lot on Oxbo Road or at Waller Park on Oak Street (~5 minute walk to Oxbo Trail, map here). The Oxbo Trail is a dirt/gravel path. Please note that the west end of Oxbo road is currently closed, so there is no access from Roswell Rd/Highway 9.  (we will update closer to the event!) Parking is LIMITED so please arrive early!