Our Story
Roswell, Georgia – a city steeped in history, culture, and beautiful natural surroundings. We at Keep Roswell Beautiful count ourselves fortunate to live here. And although we may have originally come from other cities or other states, Roswell is our home.
KRB's mission is to educate, motivate, and empower the citizens and businesses of Roswell in the beautification, conservation, and preservation of our environment. We take that mission seriously and employ a variety of methods, such as community education and programs that promote litter control, recycling, and community beautification, to reach our goals. Our efforts today help ensure a beautiful, thriving Roswell for tomorrow.
Moreover, as a 501 (c) 3 organization (not-for-profit), we depend on our dedicated volunteers, neighbors from all walks of life with different experiences and a range of ages but one common goal: to improve Roswell and conserve our natural resources. KRB partners with the City of Roswell Environmental/Public Works Department to bring to Roswell's citizens such programs as Adopt-A-Road, Adopt-A-Stream, Storm Drain Marking, the Great American Cleanup, Bring One for the Chipper, and Rivers Alive.
Programs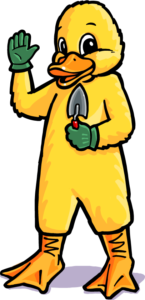 Our programs and events offer a variety of volunteer opportunities for families, individuals, scout groups, non-profits, corporations, and others to work together to make a real difference in our community. For example, in 2017:
Our Adopt-A-Road program boasts 57 active groups, 168 miles of cleaned roadways, 345 bags of trash, and 526 volunteer hours.
Our Adopt-A-Stream program comprised 3 active groups, 20 monitoring events, and 30 volunteer hours.
At our Bring One for the Chipper event in January, around 1,000 Christmas trees were recycled at two different area Home Depot stores.
140 volunteers lent a hand at Riverside Park during our Rivers Alive event in September.
Since 2003, KRB has won the annual Keep America Beautiful President's Circle Award. Other past recognitions include Keep Georgia Beautiful's Community Improvement Award, Litter Prevention Award, and Affiliate Award; Rivers Alive Outstanding Waterway Cleanup Award; and Keep America Beautiful's System Award.
Our story is your story
We want you to be a part of what we're doing in Roswell. If you're looking for the right place for you, our website is a great place to start. You'll read about programs and events that will inspire you toward greater environmental stewardship. Then get in touch with us, and we'll help you get started!
Our mission is to educate, motivate, and empower the citizens and businesses of Roswell in the beautification, conservation and preservation of our environment.
For more information about Keep Roswell Beautiful, Inc., call 770-641-3742 or email us at info@keeproswellbeautiful.org.